We live in an age of convenience, consumerism, and immediate gratification. But the exponential changes happening in our society have an effect: More toxins are invading our lives than ever before. The best way to prevent harm from toxins is to avoid them – and Janet Newman, Ph.D., can show you how.
Living in the Chemical Age is an eye-opening look at how we can live less polluted lives. In this indispensable guide, Janet identifies contaminants in our food, water, personal care products, environment, pharmaceuticals, and even nature; explains the physical effects these chemicals can have; and explores everyday ways to avoid them.
Whether you're a mom concerned about her kids or a citizen hoping to positively use your consumer power, Janet's clear and simple tips will help you make everyday choices that can lead to a healthier world.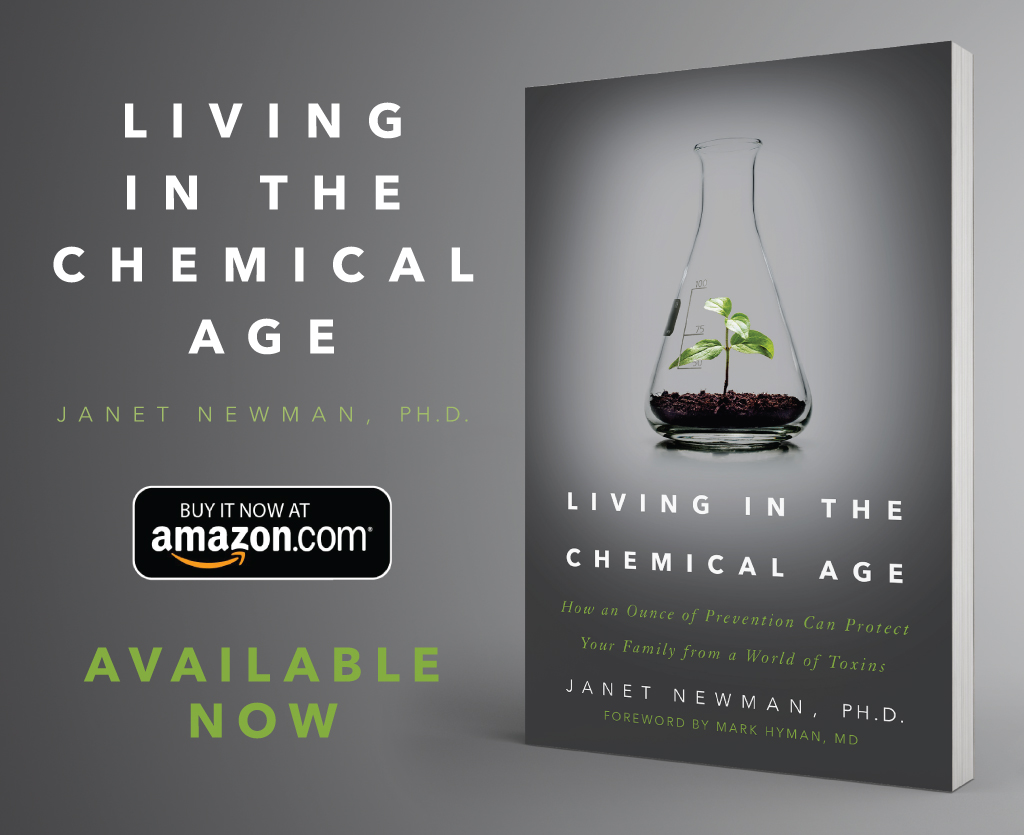 If you want to receive news or blog posts from Janet periodically, please subscribe with your name and email address. We hate spam and promise not to sell your information to 3rd parties. You may unsubscribe at any time.